Traveling with kids | Maryland Photographer
Just two weeks ago we were out of town exploring Lancaster PA, and taking the girls to Dutch Wonderland, later this week we are headed out of town again, this time to Hershey PA… (They claim the are the sweetest place on earth) We travel often with our girls. Sometimes loading up the car with baby gear, 14,000 diapers, pack n play, pool stuff, strollers, and toys to unload it all in a hotel can seem like a lot. Traveling with a baby isn't always the easiest especially when its the middle of summer and gets hot and humid quickly. However, we have decided that even thought the conditions aren't always favorable we would not allow ourselves to use the excuse that " We can't because of the baby". Our older daughter deserves the opportunity ti make memories and have fun experiences, and so.. is it always fun for us… no, does it always turn into incredible family memories… absolutely!! Go on the trips, book the hotels, buy the tickets… you will always have the opportunity to make more money later, you wont always have the opportunity to create these memories with your children.
I am far from an expert in the topic, however after many trips with the kids we have come up with what we feel is some useful tips when traveling with younger children. Keep in mind our oldest isn't 7 yet, so our tips may not apply to all families traveling with children but specifically those with younger children and ones who still wear diapers.
1- Pack as light as you can and only take what you really need.
We have found that when you are thinking about kids you will want to pack tons of toys and activities, and gear.. but really we are generally out doing things the whole time and using the hotel only for naps and sleep so we really do not need too many toys, or gear. The MUST haves for us, Pack n play, sounds machine, video monitor when in two room suites, ergo (or similar) baby carrier, double stroller, ipad… we also like to take the chair top booster seat with us, it makes eating in the hotel room or breakfast in the hotel much easier.
2- Suites
We search for hotels that offer two room suites. This allows us to have a room for the baby to nap in and we dont have to be super quite with the lights off the whole time. We can also let the baby go to bed at her bedtime while the rest of us can stay up later with movies, etc.
3- Hotels with pools
Sometimes … things will happen and you JUST wont make it to your destination that day, or the rain will hit, or the temps are too high to be outside all day, the hotel pool always saves the day and the kids dont know any different they think it is just as fun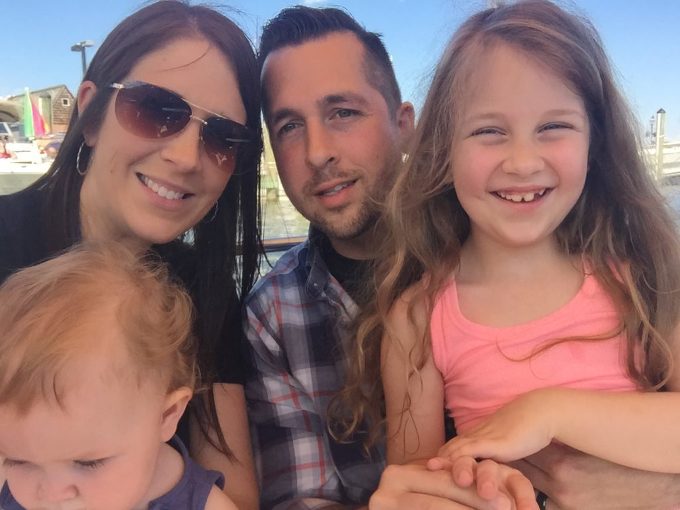 4- Germs
We all know germs are everywhere, and your kids will be exposed… but we try to keep them at a minimum. So we lysol or clorox wipe everything down when we get there, then I request extra bath towels and we cover the floor with them since the baby is always crawling or sitting on the floor, and I often take our young living diffuser with some air cleaning oils, just to help with the room air as well.
5- Noise
Kids run in the halls, the room next door might be loud, we take white noise sound machines, as well as a cd player with classical music and my kids sleep right through it all.
6- Clothes and diapers
We take a black trash bag and throw all the dirty clothes into one bag and then on the last day throw in the wet beach towels if we brought them, along with bathing suites and tie it up and slip it into the car, it can then be poured right into the washer at home. As for diapers… well they are always everywhere, but dont panic about packing enough you can buy them at just about anywhere now.
7-Dont forget the down time
Kids tire easily, and out in the heat at the parks especially, we have now started scheduling down time into our itinerary.. even if its just time in the car to rest for a bit to let their little bodies recharge, packing the day too full has become a recipe for mega meltdowns.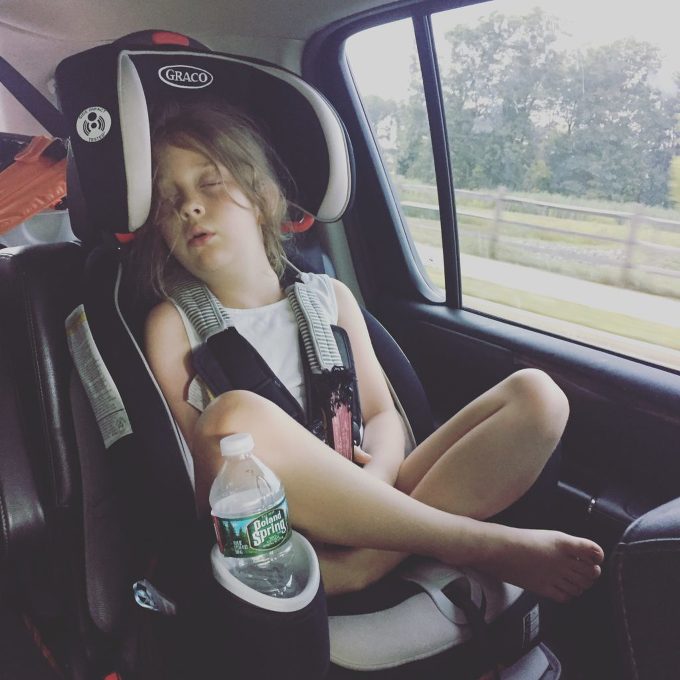 Hopefully these tips will help you out too on your next trip… do you have some you could add to our list, we'd love to hear them, comment below !
Traveling with kids | Maryland Photographer